Best Wholesale Bathrobe - Style Guide
Best Wholesale Bathrobe - Style Guide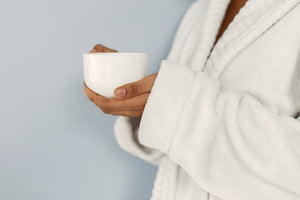 What would you want in an ideal bathrobe? Comfort, style, design and cost may be? If these are the factors that according to you should form the best wholesale bathrobe style guide, all you need to do is to visit alpha cotton website and book your piece right away at wholesale prices. All the different designs and styles available for sale at alpha cotton can easily fit in your definition of the best wholesale bathrobes.
All the bathrobes available on alpha cotton are made up of 100% cotton without any fixed fabric. You would get ample options to choose from, including bathrobes for women, men and kids. And if you want all of them to be in the same design to make a picture perfect family combo, you can do that too! Available in four different varieties, viz. Waffle bathrobes, Terry bathrobes, Hooded bathrobes and Velour bathrobes, these bathrobes would fit in your style guide like nothing else. Alpha cotton also offers a wide range of colours, a couple of front pockets and a size adjustable waist belt in a number of bathrobes, which make it an ideal choice for your kid also.
Alpha cotton doesn't employ any middlemen in between the company and the customers. Thus, all the profits are transferred to the customers, making these bathrobes highly affordable. There are a number of companies that claim to be a 'factory outlet', but none of them can match the price offered by alpha cotton to its retail customers. Such a perfect combination of unmatchable quality and wholesale prices on kids bathrobes can't be found anywhere else online or at the retail outlets.
Set your bathrobe style right by ordering your favourite bathrobe from Alpha cotton right away.