Buying Towels in Bulk Can Save You Money in the Long Run
Buying Towels in Bulk Can Save You Money in the Long Run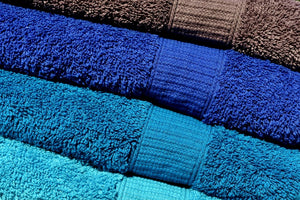 Towels are one of those items that most people seldom think of until they cannot find a clean one. For those who have families, own businesses where cleaning up regularly is needed, or for those who simply want to save money in the long run, buying towels in bulk has its advantages.
Lower Per Unit Price
Ample Supply
Long Lasting
Towels that are purchased wholesale are considerably less expensive per unit compared to purchasing them separately. Plus, having an ample supply of towels means that when they are needed, you can quickly access them instead of having to wait in purchasing new ones.
A good towel can last a long time. This is especially true when they are washed regularly after they are used. However, even a good towel cannot last forever when it is being used. Conversely, a towel which is never used is still just as good a year from now as today.
By purchasing wholesale towels in bulk, you can put some back for tomorrow when they will eventually be needed. Remember that they can be stored easily and remain in top condition until they are needed.
Why spend the effort to buy towels one or two at a time when you can purchase in bulk and save money? It is not only smart in terms of your finances, but you also will have the towels needed right away when your old ones wear out. Or when you suddenly need a lot of towels at once.