Win Over Your Spa or Hotel Guests with Designer Bathrobes
Win Over Your Spa or Hotel Guests with Designer Bathrobes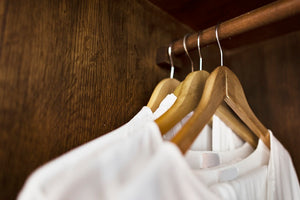 There's no doubt that the hospitality industry is one of the primary users of luxury bathrobes, slippers, and other such accessories. Consumers equate these bits of finery with relaxation, pampering, and getting away from it all. If you're running any type of spa, hotel, B&B, or other service-based destination that means to put comfort first, then you're certainly missing out if your bathrobes aren't on point. Robes that are comfortable, functional, and stylish are pivotal to your customers' overall experience.
There are many different robes for different applications. It's important that your selection matches the theme, mood, and needs of your location. Your robes should tie in perfectly with the rest of the experience – after all, they are part of your brand!
Apart from this, your robes should also be durable as they are being used in a commercial setting. Luxurious robes can be a fantastic investment, but your return will suffer greatly if they need to be replaced frequently due to poor workmanship or inferior materials.
Remember not to skimp on the feel or the look of your robes. Your customers will enjoy their bathrobe far more if they look as good as they feel while wearing them! Think about the seasons during which the robes will be used, too – the robe that's perfect for the hot tub in a snowy mountain retreat will not be the same as the ideal robe for a beachside resort.
All of these factors make robe selection critical, which is why we recommend shopping with a trusted brand that offers a wide variety of options to suit many needs. Our top pick, Alpha Cotton, is a great example of a wholesaler that caters to the hospitality industry by offering fine quality at prices that won't put a huge dent in your bottom line.